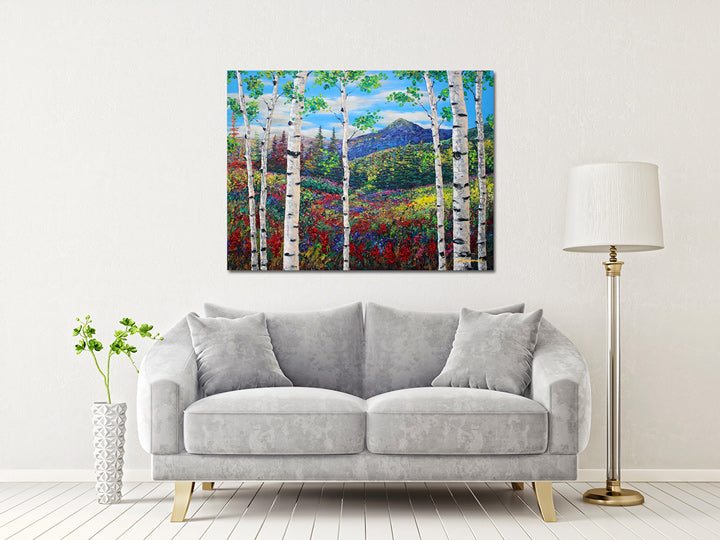 On a wall in my home, I have a painting that reminds me of a trip my husband and I took to Italy...
Every time I walk past it, I remember vividly walking down the streets of San Gimignano after eating an amazing lunch involving real Italian food—simple and flavorful...
The shops were all closed for siesta.
We passed a tiny art gallery and I peered in the window. I spied a painting on an easel...
It was very beautiful piece. Made out of encaustic wax, but it was definitely a Tuscan scene with Italian cypress trees and rolling hills. 
I wanted that piece!
I NEEDED that piece!
So my husband and I parked ourselves down on the front steps and waited for the shop to open.
I didn't want anyone else to have that painting! We waited for 2 hours through the siesta. Finally, a man came and unchained the front door...

I pointed to the piece I wanted and asked if he could ship it to me in the States. He said that would be easy, they could FedEx it to me...and the deal was done.

That painting soon was hanging up on my wall...
I LOVE looking at it. It always evokes emotion and a good memory of that Tuscan trip.

What are your walls saying to you?
Jen